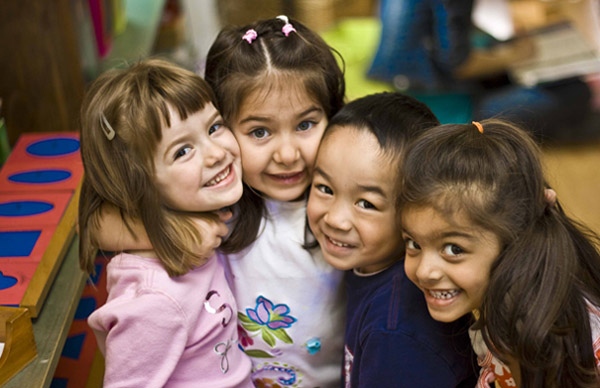 Give your child a headstart
It is never too early to build a strong foundation of learning habits that will benefit your child for a lifetime. At Leitrim Montessori Preschool, it is our sincere endeavour to provide an environment conducive to cultivating your child's natural enthusiasm to learn and to continue learning – not only while at our school, but throughout his or her lifetime.
An enriched learning environment designed for young children aged two and a half to six years.
Dr. Montessori's internationally renowned techniques
Small classroom sizes (8:1 ratio) ensures individual attention
Builds confidence and healthy attitudes towards learning
Fully equipped classrooms and outdoor facilities
Year-round (summer and regular school year program)
Open 7:30AM – 5:15PM with no extended care costs
Our qualified staff often consists of a Principal, a French teacher, Montessori trained professional educators, R.E.C.E's (Registered Early Childhood Educators), classroom assistants, a Music and Movement teacher, and administrative support staff.
Leitrim Montessori is an excellent alternative to conventional childcare and/or Kindergarten. Give your child a head start and contact us today!

Leitrim Montessori Preschool is the grateful recipient of a Wage Enhancement Contribution
from the City of Ottawa and the Ministry of Education