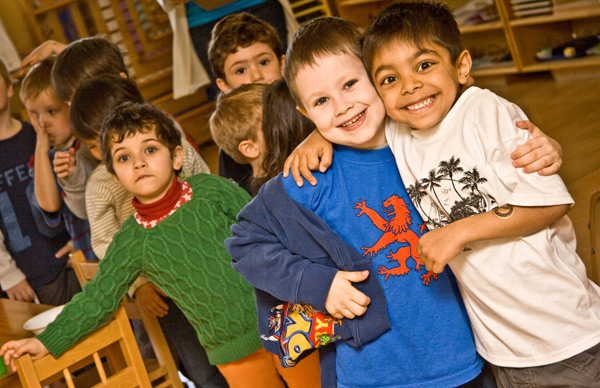 …words cannot express how grateful we are to all of you for the dedication and support you have given to both our children.
We are so pleased with her progress at Leitrim Montessori Preschool but most of all we are so happy she has the chance to spend such an important time with such a wonderful, warm and dedicated group of caring individuals.
…he has grown so much and you were right, how it all came together the last year. He is so prepared for Grade 1.
Thank you for such a wonderful school!
Thank you for your patience, guidance, compassion and love.
I am so glad we were referred to your school. I am thrilled with Patrick's progress and how much he enjoys himself.
I think all the extra curricular initiatives that the school participates in are fantastic (sponsoring a child, Food Bank, Shoes for Darfur). The children can't help but to learn compassion for others. Keep it up!
We would like to thank you so much for all of your support and dedication over the past three years. You, your staff and the Montessori program have had a very positive influence on Molly. She loves school and appreciates learning new things…who could ask for more?
Thank you for the loving and nurturing environment you and your staff provide at Leitrim Montessori Preschool.
We would like to take this opportunity to thank you and your staff for such a wonderful experience! We are truly pleased with how much Adrianna has learned and how confident she has become. She is so eager to learn more and more each day.
We want to thank you for the wonderful and safe environment of learning you provide.
---