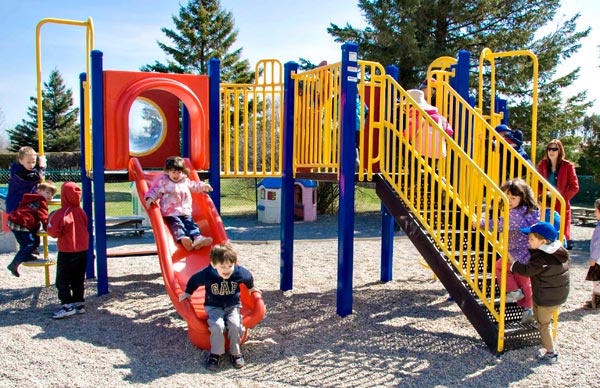 ---
The Leitrim Montessori Preschool Summer Program is jam packed with activities, crafts and sports supplementing some amazing activity providers.
Members of our teaching staff take care of the children during the summer. So, there will be familiar faces for the children and for you.
Every week the providers will vary their presentations so every moment will be fun-filled, creative and hands-on. In addition, our experienced staff will build on these presentations to offer great crafts, sports and independent play activities. After play activities, crafts are presented by our in-house educators and reflect what has transpired during the presentations from our guests. As well, there is a series of craft stations which will be available to the children on a daily basis.
---
Daily Routine
7:30 –  11:00 Drop off/ Outdoor play and snack
11:00 – 12:00 SPECIAL PRESENTATION
12:00 – 12:45 Lunch
12:45 – 1:45 Rest Time/Library Time (sleepers until 2:15)
1:45 –   2:45 Crafts/puzzles/games
2:45 –  3:15 Snack
3:15 –  5:15 Outdoor Play/ Pick-Up
---
Morning drop-off time is between 7:30 and 9:00am. Morning pick up is at 12:00pm, and the evening pick-up time is from: 4:00 – 5:15pm. We hope your child will join us at LMP Summer Camp to "Play and Learn through Experience".
For more information about our Summer Program, or to register your child for the program, Click here to download the SUMMER PROGRAM BROCHURE 2023 in a printable PDF format.
How to enroll
Contact the school at 613-822-6848 0r

[email protected]

to confirm availability before submitting your form.
Print and complete the 

Summer Enrollment Form 2023

.  – Please make sure that all the information requested on the enrollment form is supplied – all of this information is required as per the Child Care and Early Years act, 2014.
Return the completed enrollment application form and registration fee (if applicable) by mail to: Leitrim Montessori Preschool, 4861 Bank Street, Ottawa, Ontario, K1X 1G6.
Should you have any questions, please do not hesitate to contact us at 613-822-6848 0r [email protected]. A $50 registration fee applies for those children not registered for the academic year.
---
DOWNLOAD FORMS 2023-2024